Perfect Smiles with Custom Dentures
Dig into your favourite food with minimum diet restrictions.
Regain Your Confidence and Enjoy Your Favorite Foods Again
Our expert dentists offer top-notch dental care in the comfort of your own home or office, so you no longer have to worry about missing teeth and feeling self-conscious about your smile.
Say Goodbye to Traditional Dental Clinics
Gone are the days of scheduling appointments, waiting in crowded waiting rooms, and rushing through traffic to get to your dentist.
With Dentist on Wheels, you can say goodbye to all the hassles and inconvenience.
Our unique mobile dental service brings the clinic to you, saving you time, energy, and stress.
Book An Appointment
To begin your journey towards a flawless smile, simply book an appointment with us. You can do this by visiting our website or tapping on the book an appointment button.
Free Consultation on WhatsApp
Once the appointment is booked, our expert dentists will reach out to you for a free consultation session. This consultation will be conducted through WhatsApp, allowing you to conveniently discuss your dental concerns and goals.
Treatment Process
After the consultation, we will carefully analyze your dental needs and design a personalized treatment plan. Our skilled team of professionals will guide you through each step of the process, ensuring your comfort and satisfaction.
Our team of skilled dentists is committed to providing you with the highest level of care.
Equipped with state-of-the-art mobile dental units, we bring the latest technology and tools right to your doorstep.
From the initial consultation to the final fitting, Our dentists ensure that you receive personalized attention and exceptional service throughout your smile makeover journey.
Yes, dentures are generally very safe. We highly recommend you maintain strict oral hygiene while wearing dentures so you don't develop an infection or inflammation.
How long will it take to get used to wearing dentures?
It may take some time for your mouth to adjust to wearing dentures, but most people adapt within a few weeks. Our expert dentist will provide guidance and support throughout the adjustment process.
Can dentures be repaired?
Denture teeth that are cracked or fractured may typically be fixed without any issues. After collecting the necessary dimensions and matching the colour to the other denture teeth. A dentist would often extract the damaged tooth and replace it with a replacement tooth. 
Can dentures improve my ability to eat and speak?
Absolutely! Our dentures are designed to enhance your ability to chew and speak clearly. With the right fit and proper adjustment, you'll be able to enjoy your favorite foods and engage in conversations without any difficulties.
How Complete Dentures Work
01
Diagnosis & initial impressions
To determine whether the gums and soft tissue are healthy enough for new teeth, a complete oral examination including X-rays is performed.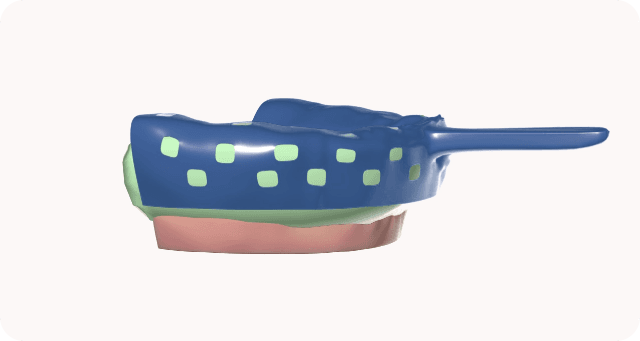 02
Border moulding and secondary impressions
A second impression is taken on a tray that is specifically made for your mouth, while border moulding ensures that the contour and size of the mouth vestibule are accurately duplicated.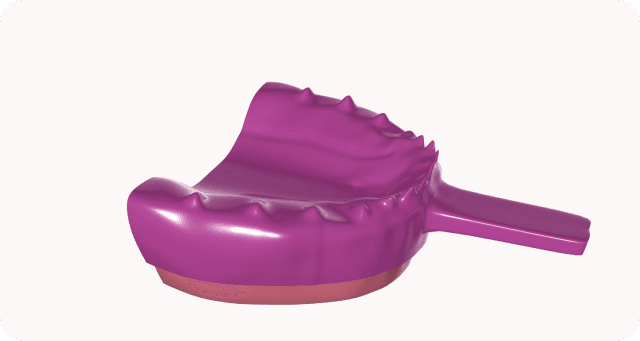 03
Jaw relation records and tooth selection
The top and lower teeth must be properly aligned in order for the denture to fit snugly. To achieve a correct bite, dentists utilise a loose-fitting denture and a rim of wax to determine the approximate positioning.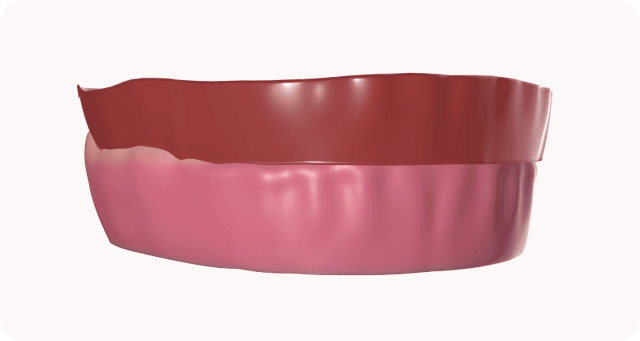 04
Wax – trial & denture try-in
During this appointment, you can make any last-minute adjustments to the size and finalise your dentures' appearance.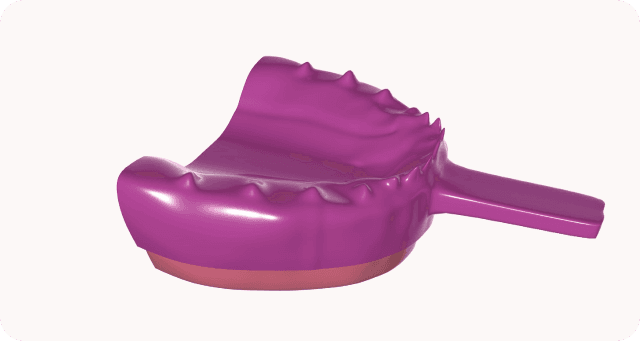 05
Doorstep delivery
The whole set of dentures will be sent to your address. After three days, we will reach out to you for a check-up.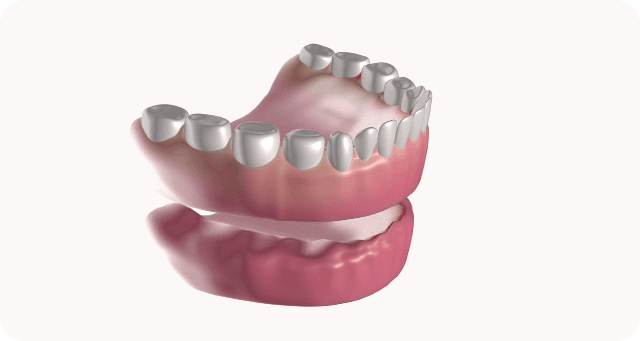 Can I sleep with partial dentures?
Dentures can be worn at night, although it is advised to take them out. In order to allow your gums and bone a chance to recover from the strain of the denture during the day, you should take out your dentures at night.
How to take care of the dentures?
Since these are artificial and removable, therefore, it becomes extremely important to handle them with care. If you want your dentures to have a longer life, the following tips should be taken into consideration:
01. Keep Your Dentures Clean
Always ensure that your dentures are clean for this you need to brush your dentures with a non-abrasive brush at least once a day. Though they are artificial, yet plaque and bacteria can build up on the teeth causing damage to other teeth and gums. If possible remove your dentures after every meal and wash it with warm water but if you have complete dentures, then mere brushing would do.
02. Overnight Protection
Soak your dentures at night in water or in the denture solution as prescribed by your dentist. So that your dentures do not weaken avoid chlorine with it. While putting dentures on in the morning make sure you rinse them with clean water as this will help to remove the chemicals if any during the soaking process.
03. Keep A Look At Your Dentures
Monitor your dentures time to time and visit your dentist if your dentures loosen, slip or you come across a change in the bite. Having ill-fitting dentures can cause infections and irritations.
Monitor your dentures time to time and visit your dentist if your dentures loosen, slip or you come across a change in the bite. Having ill-fitting dentures can cause infections and irritations.
Available in Noida, Ghaziabad, New Delhi, Lucknow, Gurgaon, Meerut, Faridabad, Kanpur.